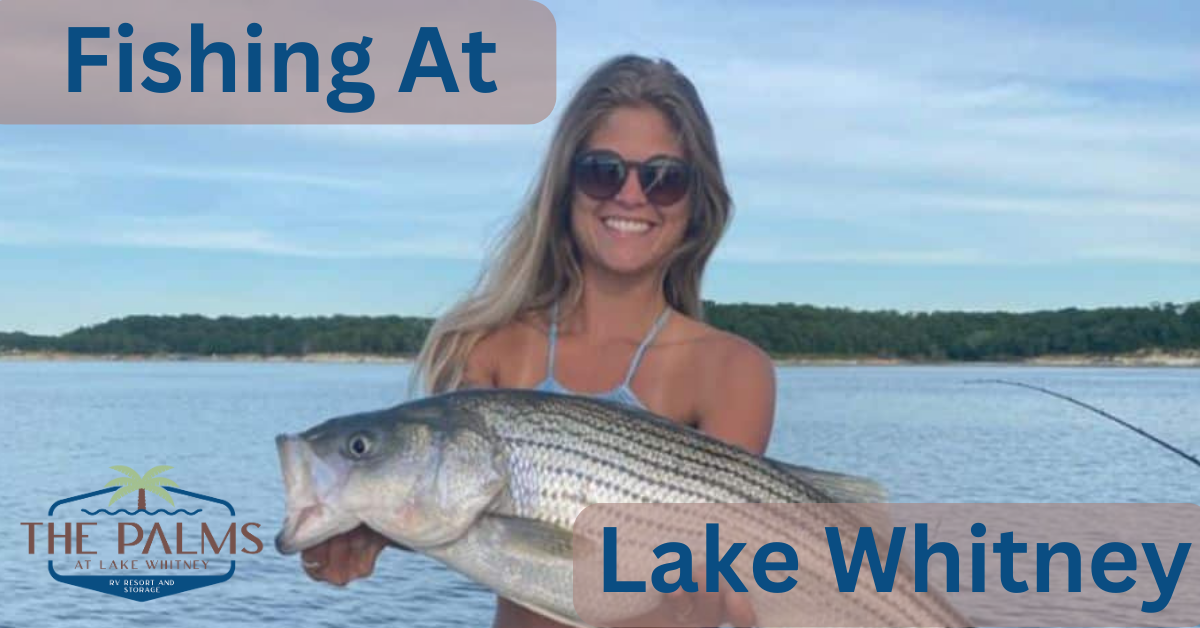 When visiting a lake, the list of potential activities is usually pretty long. But, if you visit a lake famous for its fishing potential, that list shortens to one singular goal, and that is catching your limit. Sure, you can tube, kayak, paddleboard, or jet ski, but the majority of visitors will have lines in the water.
Lake Whitney is one of these locales where the aquatic game are plentiful, the anglers are passionate, and the menu for tonight's dinner probably has a species of fish on it. If you're lucky, you might catch the prized striper bass.
Species of Fish Ripe for the Catching
With 225 miles of shoreline, it is no wonder why fishing season at Lake Whitney is a year-round affair. Something worth noting, though, is the change in certain fish's behavior from season to season. For instance, while striped bass can be easily snagged in shallower water during the spring and fall, in the warmer months they go deeper, out of reach unless you fish by boat.
That being said, if you know what you want to catch, what bait they will take, and when the best time of day to attempt to hook them might be, you will not be disappointed. Not with such a plethora of species to focus on:
Lake Whitney Fishing Charters & Boat Ramps
If you are a first-timer and are unsure where to launch, maps are available at the lake welcome center, or click here for an overview of launch locations. For those who didn't haul their vessel to the lake, charters are always happy to oblige. Check out some of the local fishing charters including:
Fellowship Fishing Guide Services
Reel Deal Lake Whitney Striper Guide
Places to Visit After a Long Day Fishing
If you want to have dinner beyond your RV and wish to sample the local fare, Boondocks Bait & More is a charming spot on Lake Whitney with beautiful surrounding landscape, and the prices are very reasonable. If you're feeling thirsty after a long day on the water head over to Lighthouse Pub for some amazing drinks and views.
 

Enjoy the Perfect RV Getaway at Lake Whitney's Premier Resort

The Palms at Lake Whitney is the premier RV park in the Lake Whitney area. Experience a family-friendly atmosphere and convenient access to a multitude of amenities. Enjoy the stunning Lake Whitney, take advantage of our RV boat and storage facilities, visit our dog park, gather around our campfire, take a dip in our newly built swimming pool, and utilize our laundry facilities. We boast full RV hookups complete with 20/30/50 amps, as well as spacious sites measuring 75 ft x 24 ft and 67 ft x 14 ft, accommodating even the largest rig out there, along with pull-thru & back-in sites. Reserve your RV spot today!